Top 5 Home Improvements
With the right guidance and a good building team, home improvements can transform any type of property, from a small bungalow to a large, family home.
Whether you want more space, an upgrade or a refresh, there are lots of improvements that you can carry out.
Not only will they enhance the look and feel of your home, a refurbishment or addition can also increase the value of your home. In this guide we will introduce you to five top improvement ideas that you can consider.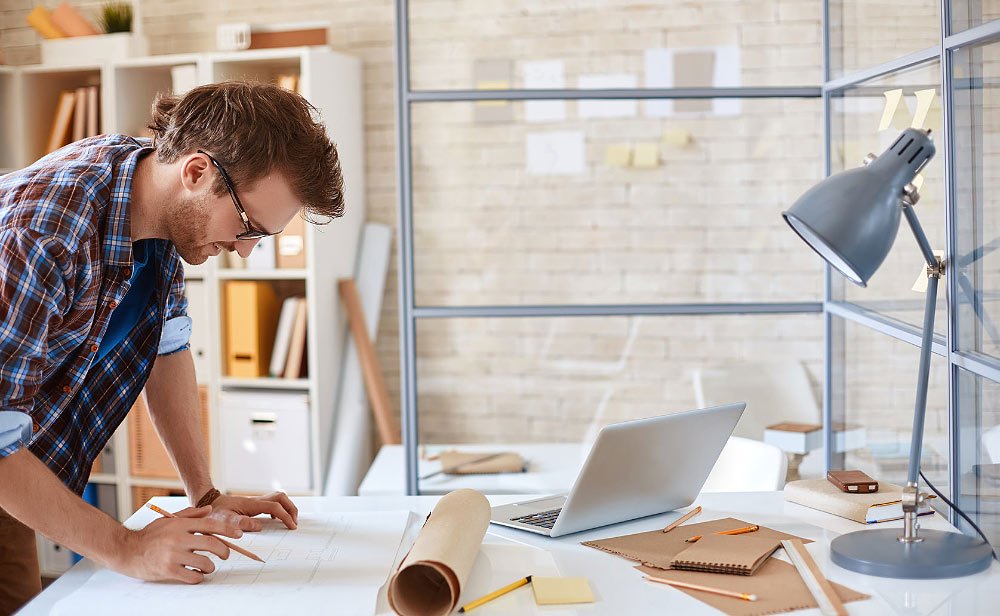 But before you start making huge decisions about improving your home, it's important to understand why you want the improvement and the result you want once the changes have been made. A good builder should listen to your requirements, evaluate your space and then provide some ideas and suggestions about what you can do to improve the space.
With this in mind, we have put together some of the most popular home improvement ideas to give you some inspiration.
#1 Loft Conversions
The loft is one of the best spaces that you can improve. Transforming the room into a practical space will not only create a welcome new room in your home but it can also increase the value too. A loft conversion takes time, planning and expertise to deliver. If your home is suitable and has enough headspace there are lots of options but consulting an experienced builder and/or architect is a must. Lofts require a careful approach to building, and they must meet current building regulations too. Loft conversion ideas:
A guest room with en-suite
Considerations:
Cost of the conversion
Timescale
How will services be connected such as plumbing for a bath or shower room
Access to the loft space. Do you have adequate clearance to install a staircase?
#2 An Extension
One of the best ways to increase space in your home is with an extension. It could be the addition of a single story or double story extension depending on your needs and budget. The extra living space can really make all the difference. Maybe you want to add a home office, a playroom for the kids or create an open plan kitchen and dining space. Whatever ideas you have in mind, a well designed and expertly constructed extension can be one of the most effective home improvements that you can make.
Ideas for an extension include: a play room or games room, home cinema, second living room an open plan kitchen/diner, a home fitness suite, office or even a workshop.
Considerations:
Heating
Lighting
Plumbing
Timescale
Cost
Disruption to your home
Planning Permission
Building Regulations
#3 Roofing
Roofing is something that can be confusing, but it's important that your roof is well maintained and renewed when needed. Good roofing can reduce your energy bills with correct insulation and weatherproof and watertight your home. Depending on the construction of your home, a roof renewal, refurbishment or repair can be a much needed home improvement. There are two main types of roof; flat and pitched. Flat roofs are usually found over areas such as garages. Traditionally flat roofs were covered with the old style felt which disintegrates over time resulting in leaks and water ingress into the building below. As technology has improved, the felt material has too. There are also other types of material that you can use such as rubber and fibreglass. The second type of roof is a pitched roof and while these do have a longer lifespan they still require maintenance such as the dry verges and ridge tiles. Any problems with these areas of the roof can result in water getting into the loft space causing damage and other issues in the roof space.
#4 Exterior
While most home improvements will focus on the interior, don't forget the exterior too. From the driveway to brickwork and the garden to external walls, there are lots of things that you can do to breathe life back into your home. If the exterior brickwork is looking a little worn, tired and worse for wear, rendering can really lift a building and transform its appearance. Good quality renders are designed to last, and they offer an effective and convenient way to improve the appearance of external walls.
#5 Bathroom Renovation
Tired fittings, old grout and furniture that's past its best can really date a bathroom. Installing something new, updating the fixtures and fittings and adding some decorative elements can really help. Wet rooms are becoming increasingly popular and they are perfect for a minimalist bathroom style. They do require skilled design and expert construction because of the drainage issues. Incorrect installation can result in leaks and other issues which can be problematic to fix. Good drainage and a correctly installed floor are crucial to ensure that water runs away properly.
With your home improvements there are lots of things to think about this will include:
Supporting structural walls
Drainage, plumbing and electrics
Plastering
Flooring
Contingencies if something unforeseen happens during the improvement works
Whatever type of home improvement you are looking to make, whether it's because you want to sell your home or just make some much needed changes, you should always consider what impact the improvements will have on the value of your home. Every home will have a ceiling price so it's important not to make changes that will take you beyond the maximum price that you will achieve for your property. Large renovations such as a loft conversion, extension, new bathroom or kitchen are those that will add the most value, but smaller improvements such as rendering, updating windows and doors or even repointing brickwork can all help too.
Here at Abridge Construction, we have the skills, experience and knowledge to assist with all aspects of home improvements. We offer a full planning and design service and we guide you through the entire process through to completion. We are confident that we can help you create a welcome space for your home. Contact us today for further details or to request your free, no obligation quotation.