Loft Conversions Explained
Loft conversions can be a great way to add much needed space to your home, even more so if space is restricted and an extension isn't an option. That said, converting a loft can be a challenge. But knowing what to expect can make the entire process easier and having the right team on board can really make all the difference.
Before you start planning the finer details of your loft conversion, the first question that you must ask is whether your loft is suitable for a conversion. Not all lofts are. The majority of houses will have a certain allowance and so long as your conversion falls within the requirements of the permitted development criteria you won't need planning permission.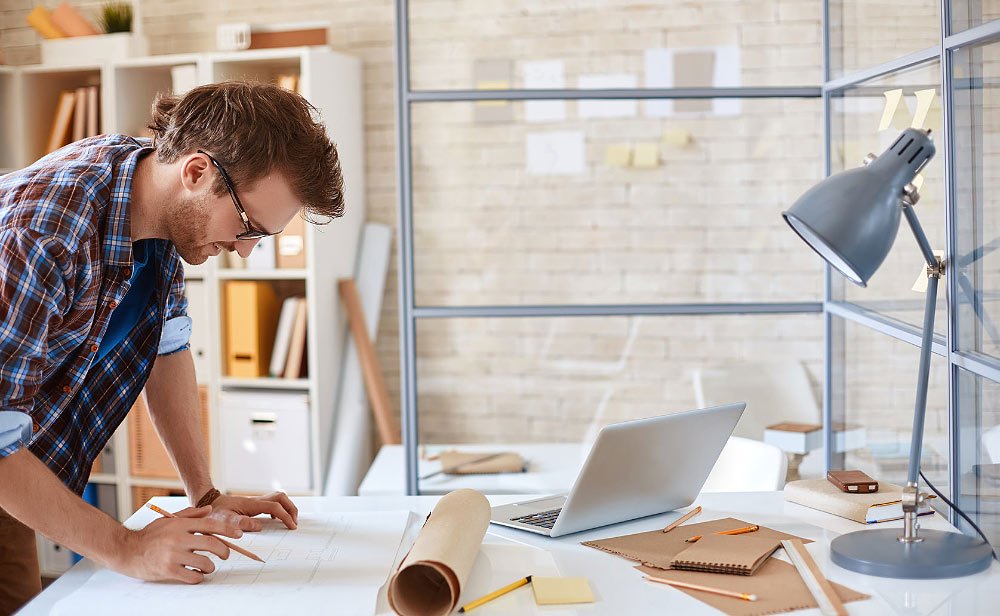 Roof Space
If you live in a conservation area or the height of the roof space isn't enough, the process becomes more complicated. A builder, surveyor or architect will be able to carry out an assessment and tell you whether your loft is suitable for a conversion and/or whether you will need to seek the necessary permissions before you start your conversion.
One of the easiest ways to see if a loft conversion is suitable is to look at similar properties in your street or local area to see if any of those have had their lofts converted.
You need a minimum of 2.2 metres in height to convert a loft space so this is something that you could measure yourself. Measure the tallest part of the loft from the floor to the ceiling. If it's 2.2 metres or more the loft should be adequate for a conversion.
The construction of the house will also determine whether the roof has rafters or roof trusses. Trusses are supports which run through the cross section of the roof. Rafters on the other hand run along the edge of the roof. You can convert a loft with roof trusses but you will need to install extra structural support to replace the trusses. If your roof space features trusses the cost of the conversion will be higher too.
Other things to think about include access into the loft and where the staircase will be situated. Even the smallest staircases can still take up quite a bit of space which will make the overall area smaller.
Types of Loft Conversion
There are four main types of loft conversion that can be undertaken; hip to gable, roof light, dormer and mansard. The one that you choose will depend on several factors such as the age of the property, the type of house and your budget. If the loft space is big enough, you can add roof lights which is a cost effective way to convert it into a usable space.
Roof Light Loft Conversions
A roof light loft conversion is the cheapest option and it is the least disruptive too. When you opt for this type of conversion you won't need to make any structural changes particularly to the pitch or shape of the roof. A series of skylight windows will be installed, a suitable floor laid and the staircase added to make the room a practical space to live, sleep or work in. For this type of conversion to work, you must have enough height space in accordance with the recommended guidelines.
Dormer Loft Conversions
A dormer conversion will extend the roof slightly so it protrudes from the slope of the roof. A dormer conversion is one of the most popular types of loft conversion, usually because they are suitable for many different types of roof. They are also less expensive than a hip to gable or mansard option, but they will still add lots of welcome floor space and extra headroom.
Hip to Gable Loft Conversions
This type of conversion will extend the slope or hip of the roof and run outwards, creating an almost vertical gable wall. This will create additional loft space, making it the perfect solution if you want to use the loft as a master room and en-suite. This type of loft conversion is only suitable for semi-detached or detached properties because it requires a free side on a sloping roof. If you have a detached property with a sloping roof on both sides, you can have a double hip to gable, creating even more space.
Mansard Loft Conversions
A mansard conversion will use the full length of the roof. It is also the most expensive type of loft conversion and it will alter the entire shape and angle of the roof. These do add a lot of extra space, making them perfect if you want to add one, or even two new rooms in the loft space. These are suitable for many different types of property too such as terraced, semi detached homes as well as detached.
The Building Team
Whatever type of conversion you choose, it is important to have the right team. When you are looking for any builder, it is always best to start with a recommendation. Ask friends and family and do your research online to read up on different companies in your local area. Use websites such as MyBuilder or Checkatrade to find reputable local tradesmen and speak to the company you want to work with, ask them for customer testimonials and/or check their reviews and ask for photographs of work they have carried out before.
Planning Permission and Building Regulations
Most loft conversions fall under what is known as a 'permitted development' and you won't need planning permission. If you have a certain style of property, you live in a conservation area, certain regulations may exist that you must comply with.
As well as finding out whether you need planning permission, building regulations are also an important consideration. Any loft conversion must have approval from building regulations. This means that a surveyor from your local building control department will visit at various stages in the process to sign off the work and then, once the loft conversion is finished, issue a completion certificate once they are happy that the work meets current building regulations.
Loft conversions usually require Parts L, K, B and P in the building regulations.
Part L – Ensures that the loft conversion complies with thermal efficiency regulations
Part K – Specifies a minimum headroom of 2 meters for all escape routes including stairs and includes preventative measures from collisions, impact or falling.
Part B and P – Fire and electrical safety such as the installation of escape windows and a suitable protected staircase to an exterior door.
With the right information and a good team of builders, loft conversions can create more space, add value to your home and make the most of an otherwise unused area of your home.
If you would like some advice on a loft conversion, please contact our team for further information.